Packing tapes
Adhesive packaging tapes
Our range includes over 15 types of high quality adhesive packaging tapes from the leading European producers.
Adhesive packaging tape with Acrylic glue
Meant for use in offices and warehouses where there is no significant temperature fluctuations and the surface to be taped is not dusty. UV resistant therefore a package sealed with this adhesive tape can be located outdoors when it is warm.
Low noise adhesive packaging tape with Acrylic glue
Unlike other tapes, the use of this adhesive tape (its detachment) produce very low noise.
Adhesive packaging tape with Hot Melt glue
Meant for use in premises having low level of dustiness, and the lower limit for temperature fluctuations is -10°С.
Adhesive packaging tape with SOLVENT glue
Meant for use in very dusty premises with temperature fluctuations down to -20°С, as well as for freezing products. Ideal for use on low quality cardboard.
Colours and dimensions of adhesive packaging tapes:
• Transparent
• Brown
• Yellow
• Red
• Green
• 9 mm x 66 m
• 12 mm x 66 m
• 48 mm x 66 m
• 48 mm x 990 m
• 75 mm x 66 m
Thickness of adhesive tapes
• 45 µm
• 48 µm.
• 50 µm
• And other upon request
Adhesive packaging tapes with individual prints
Adhesive packaging tape with an individual print is a significant marketing advantage not only emphasizing professionalism of your company but also increasing its identification in the market.
We can imprint the adhesive tapes by transferring any design you prefer (logotype, text, image etc.) on the tape.
The service price depends on the image.
To find out the price, please:
1. This email address is being protected from spambots. You need JavaScript enabled to view it. us the image or fill in the contact form.
2. Specify the required amount (minimum amount – 360 rolls or 10 boxes).
We will reply you within one working day.
Paper adhesive tape
Paper adhesive tape (masking tape) is meant for sealing cardboard boxes and windows, and can be used also as a security measure when carrying out any surface painting or repair works. The tape has superb adhesive properties, and it can be detached from any surface easily.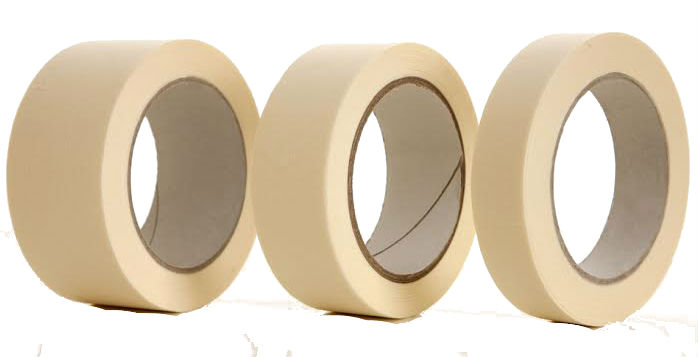 Security tape
Meant for protection from unauthorised opening of any type of package (such as pallets, boxes, parcels, envelopes). Security packing tape has properties similar to an ordinary adhesive tape; however, if it is removed, a notice saying "Opened" in different languages appears on the surface.
Various colours available – red, orange, blue and other.
Security tapes with unique reference numbers are also available, and we can create your personal reference number as well.
We offer security tapes of various forms and colours depending on the customer's needs as well as tape imprint services with an image of your choice (logotype of your business etc.).
Proper protection of package guarantees safe delivery of your goods.
If you are interested in our products, please email us your request for price quote or fill in the contact form and specify the following information:
• Type of tape
• Dimensions (L х W)
• Thickness (µm)
• Colour
• The necessary amount